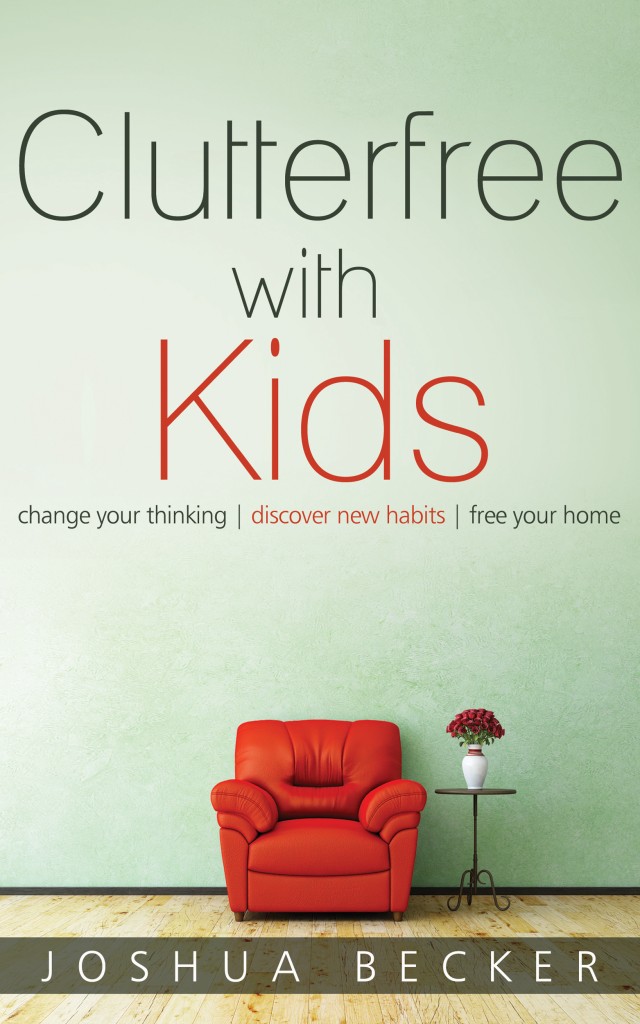 I love home design blogs as much as the next girl and I would love a beautifully styled home, but honestly sometimes I would settle just for clean and tidy.
I am not a fast mover, and feel like I spend all day doing housework just to have a house that is as messy when i go to bed as it was when I woke up. I've figured out that the only way I'm going to find any joy balanced between my speed of doing housework and the amount of housework I need to do is to have way less stuff.
I am making progress though. I downloaded Clutterfree With Kids by Joshua Becker to the Kindle app on my phone and was totally inspired to start living with less stuff. I heard about the book on
Ginny's blog
. I am getting more ruthless as a chucker as one of the benefits of less stuff getting in my way is that it's making it easier to keep things tidy around here. I love it!
I also love the dishwasher which is helping, and my
robo-vac
:) Just being able to push the button on that little 'sucker' and have floors that don't crunch when you walk calms me so much. I'm hoping that when we move in to our new place having all new surfaces makes it easier to clean too.
Where do you fit on the clutterbug scale? Any great tips?! "Do it now" is one that has helped me, thanks to
Andrea Dekker and her simple living blog
.
Mx